How to know about Rotary Shear CTL ?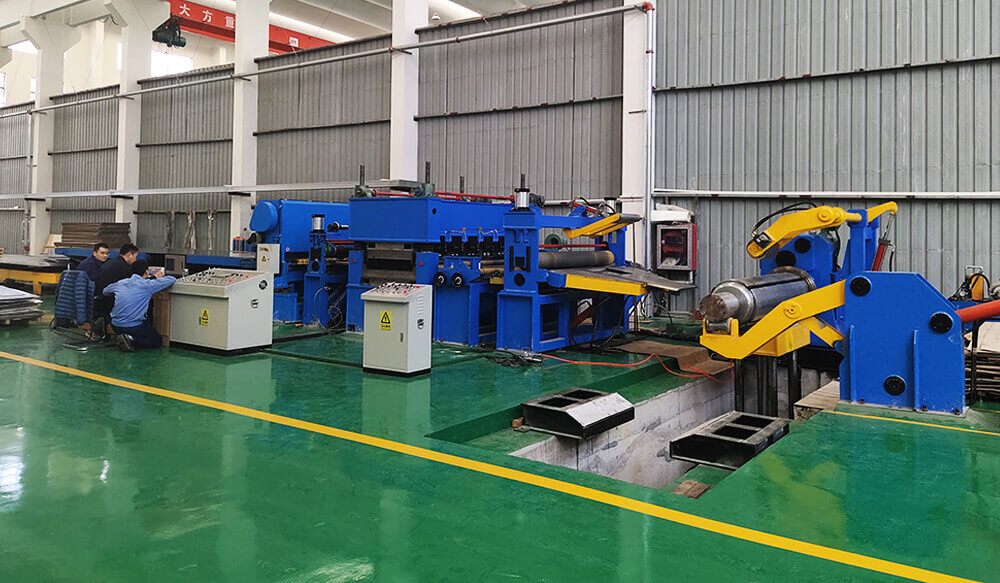 Rotary Shear CTL is for steel coil to cut to length. The characteristics of low power consumption and low investment cost.
Rotary shear is an important equipment used by steel coil enterprises to cut different steel coils, and their performance will directly affect the production efficiency of the rolling production line.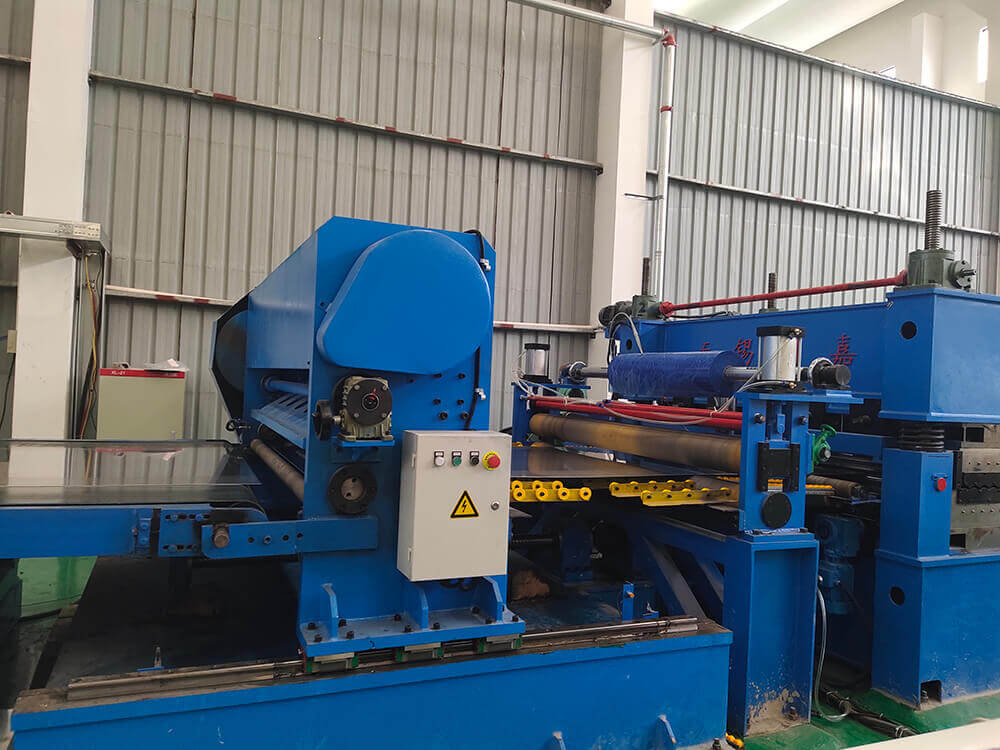 Rotary Shear CTL : working principle
Rotary Shear CTL is installed on the rolling production line to cut the head and tail of the rolled piece transversely or cut it to a fixed length. During the movement of the rolled piece, the relative movement of the shear blade will cut the rolled piece.
The schematic diagram of the four-bar linkage flying shear mechanism is shown in Figure 1. It consists of the upper and lower shearing mechanism, and the cutting blade is fixed on the connecting rod of the four-bar mechanism. In the actual flying shear mechanism, the driving force is input from the lower crank. A pair of helical gears with the same number of teeth drives the upper crank to move at the same speed. The mechanism cuts the workpiece once every time the crank rotates. In order to simplify the structure and facilitate the measurement of the shear force, the same torque is added to the two cranks in Figure 1 during simulation to reduce the modeling of the helical gear.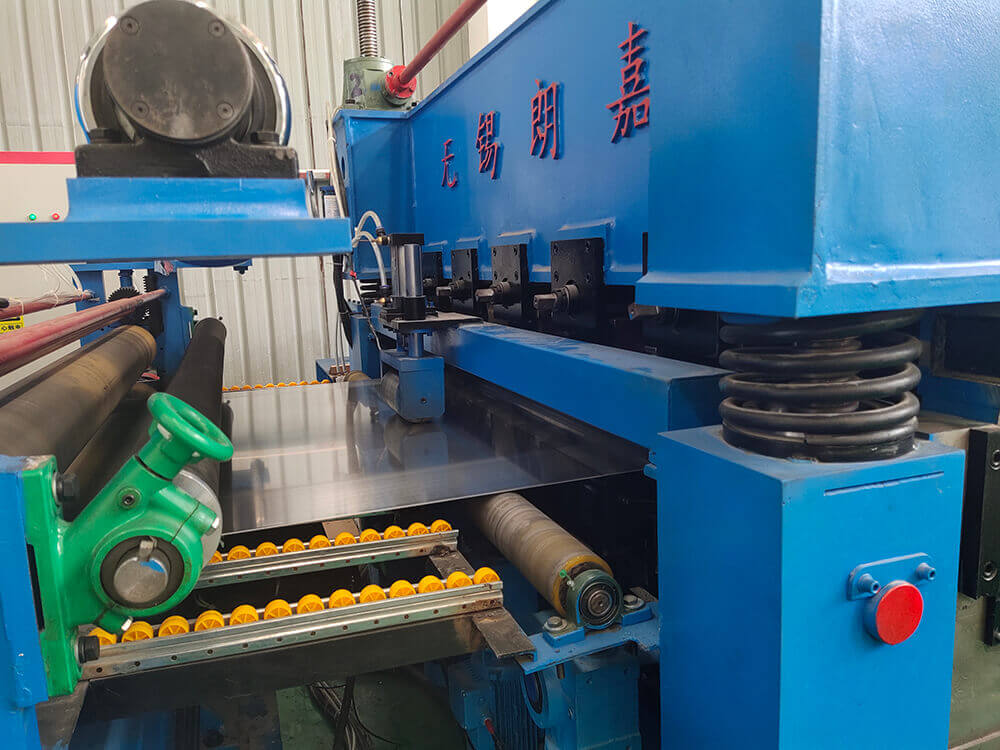 Rotary Shear CTL : Requirement

Rotary shear should ensure good cutting quality—accurate cut-to-length, neat cutting surface, wide adjustment range of cut-to-length, and a certain cutting speed. In order to meet the above requirements, the structure and performance of Rotary Shear CTL  must meet the following requirements during the cutting process.

The horizontal speed of the cutting blade should be equal to or slightly greater than the moving speed of the rolling piece;
The two cutting edges should have the best cutting edge clearance;
During the cutting process, the shearing blade is best to move in a plane translation, that is, the shearing blade is perpendicular to the surface of the rolled piece;
Flying shears must work in accordance with a certain working system to ensure a fixed length;
The acceleration and mass of the moving parts of the flying shear should be minimized to reduce the inertial force and dynamic load.
Contact Us . If you have any question, please dont hesitate to contact us . We can send you more excellent case pictures and videos . We also will definitely give you best answer.