How to operate Cut To Length Line?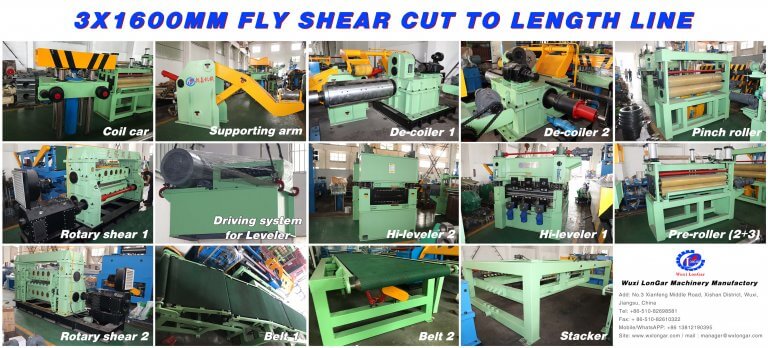 As we know, some purchasers did not buy Cut To Length Line before, or no skilled operator the machine, So now Let me introduce how to operating steps as follows:
Loading coils to coil car. During unpacking, pay attention to the direction of the coil, and then place the coil on the loading trolley.


The auxiliary support is dropped, the leading indenter is raised, and the un-coiler mandrel is contracted.


Raise the loading trolley so that the loading trolley advances. When it advances to the center of the mandrel, the center of the roll coincides with the center of the equipment.


Raise the auxiliary support, tighten the mandrel, and lower the trolley at the same time.


Press down the lead pressure head, raise the pallet, let the shovel plate extend until the material head.


Start to rotate the un-coiler, and at the same time move the leading pressure head until the material is drawn to the straight pressure head, and then press it down.
After the material head is pressed, feed the material to the material head cutter and cut the material head.


After the material head is cut, lift the leveling traction roller, send the material to the leveling traction roller, and then press down the roller.


Adjust the gap of the leveling machine according to the thickness of the material, then turn on the leveling machine, and then lead the material out of the leveling machine about 1 meter.


Observe the flatness of the material, if it is qualified, move forward, if it is unqualified, re-adjust until it is qualified.


Feed the material to the correction device, adjust the correction roller, and then feed the material to the fixed-length feed roller, drop the feed roller, and press the plate down.


Before feeding the material to the shearing machine, the gap of the shearing machine should be adjusted and the material head should be cut.   


Note: Under the automatic single-shot condition, only one sheet can be cut, and the size must be measured after the cut. The touch screen can also be set according to the processing requirements.
The above write how to operate Cut To Length Line for fresher. Hope it useful to you. And please contact me if you are interested in our machine Slitting Line and Cut to Length Line.
Contact Us . If you have any question, please dont hesitate to contact us . We can send you more excellent case pictures and videos . We also will definitely give you best answer.